Our Dental Services for Downtown Chicago
At Tilden Dental Group, our Streeterville dental practice provides welcoming and professional care for patients throughout Old Town, River North, and greater Downtown Chicago. Our entire team is passionate about what we do and possesses a talent for helping others achieve better dental health, smiles, and wellness! Ask Dr. Jordan Tilden and Dr. Zachary Tilden what they can do to help you smile with confidence!
State-of-the-Art Dental Care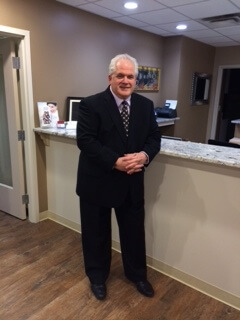 We are committed to quality cosmetic and restorative dentistry. Our dentists utilize materials that offer the best in biocompatibility, strength, and aesthetics. Your smile should look natural and beautiful while retaining lasting function. We thoroughly address our patients' needs by offering treatments that include metal-free crowns (going by the brand names of Bruxzir and E.max®), tooth-colored composite fillings, and porcelain veneers. These tooth restorations bond to your natural dental enamel better than their amalgam/metal based counterparts and support our mission of conservative, effective dentistry.
Your treatment plan will include metal-free cosmetic restorations, so less of your natural dental enamel needs to be removed during the preparation process. Your dental work will age gracefully, retaining their natural aesthetic qualities.
We cater to patients looking for a range of restorative care including cosmetic dental bonding, tooth-colored crowns and bridges, and advanced teeth replacement with implants. The success of your treatment plan is supported by modern technology and materials for natural-looking results. Tilden Dental Group welcomes patients looking for the best in flawless smile repair and stunning results.
Meet The Doctors
Treating New Patients in Downtown Chicago
When patients come in, they are greeted by name and offered refreshments by our friendly staff. After a tour of the office and completion of new patient paperwork, you are welcomed into our dental family. Our hygienists and dentists cultivate relationships with patients to ensure their comfort. We treat people, not just teeth, which is why most of our patients have been with us for over 20 years. Your new patient visit includes a discussion of your goals, what brought you into our office, and a comprehensive examination. We want to make sure your treatment is individualized and supports your expectations. Our staff can even go over insurance coverage and submit your claim to facilitate streamlined treatment.
Visit Tilden Dental Group Today!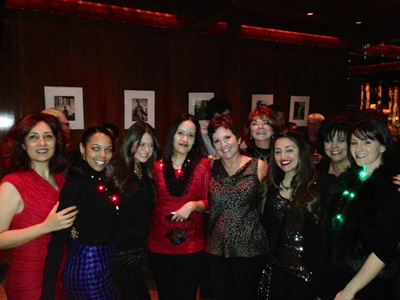 We look forward to treating patients new and familiar at our downtown dental office. Our team welcomes patients from all over greater Chicago, including our Streeterville neighborhood, River North, the Loop, and the downtown area. For more information about our services, we encourage you to browse our website. If you're ready to schedule an appointment at our downtown Chicago dental practice, please contact our Streeterville practice to speak to a member of our team.